Exclusive contacts with local hiring authorities


Babich & Associates is Texas' Most Experienced Employment Placement and Recruitment Firm. It is consistently recognized by the Dallas/Ft.Worth Business Journal as one of the top contingency placement firms in the area.
See More
What our clients say

"Babich & Associates has helped me manage my career for over 31 years. They have found me new careers 3 times and helped me staff numerous companies. They have now placed 2 of my children beginning their careers. There's no experience like experience."
Gene L.
Why Work With Us?
Our Placement Managers!

Recruiters at Babich & Associates average more than 20 years in the recruiting and placement profession. Each Placement Manager also brings prior experience from earlier careers where their responsibilities typically included hiring manager.
See More
Job Search Solution Radio Show

Listen to The Job Search Solution every Monday through Friday from 8:00 PM to 8:30 PM CST on KVCE, 1160 AM, hosted by Tony Beshara. Tony answers your calls and any questions about changing jobs, looking for a job, or hiring, in today's erratic and confusing job market.
Listen to previous shows
Get in touch!

Address: 6030 E Mockingbird Lane
Dallas, TX 75206 Map It!
Telephone: 214.823.9999
Fax: 214.823.9430
Email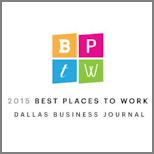 Voted one of the "Best Places to Work in DFW" by the Dallas Business Journal
Temporary Placement Services
.
Babich & Associates also has a temporary staffing division. Accustomed to short timelines, our recruiting professionals can rapidly deploy office, administrative, and accounting personnel on a temporary, or temp-to-hire, basis.

America's only online 45 hour job search program!
See More

FREE WEBINAR: Featuring The Job Search Solution



By: Tony Beshara
If you are looking for a job or soon may be, join Tony Beshara for a FREE webinar The Top 10 Reasons You Might Have Trouble Finding a Job (and How To Combat Them).